Perfecting Patient Flow: Predicting Patient Flow Through Various Technology Solutions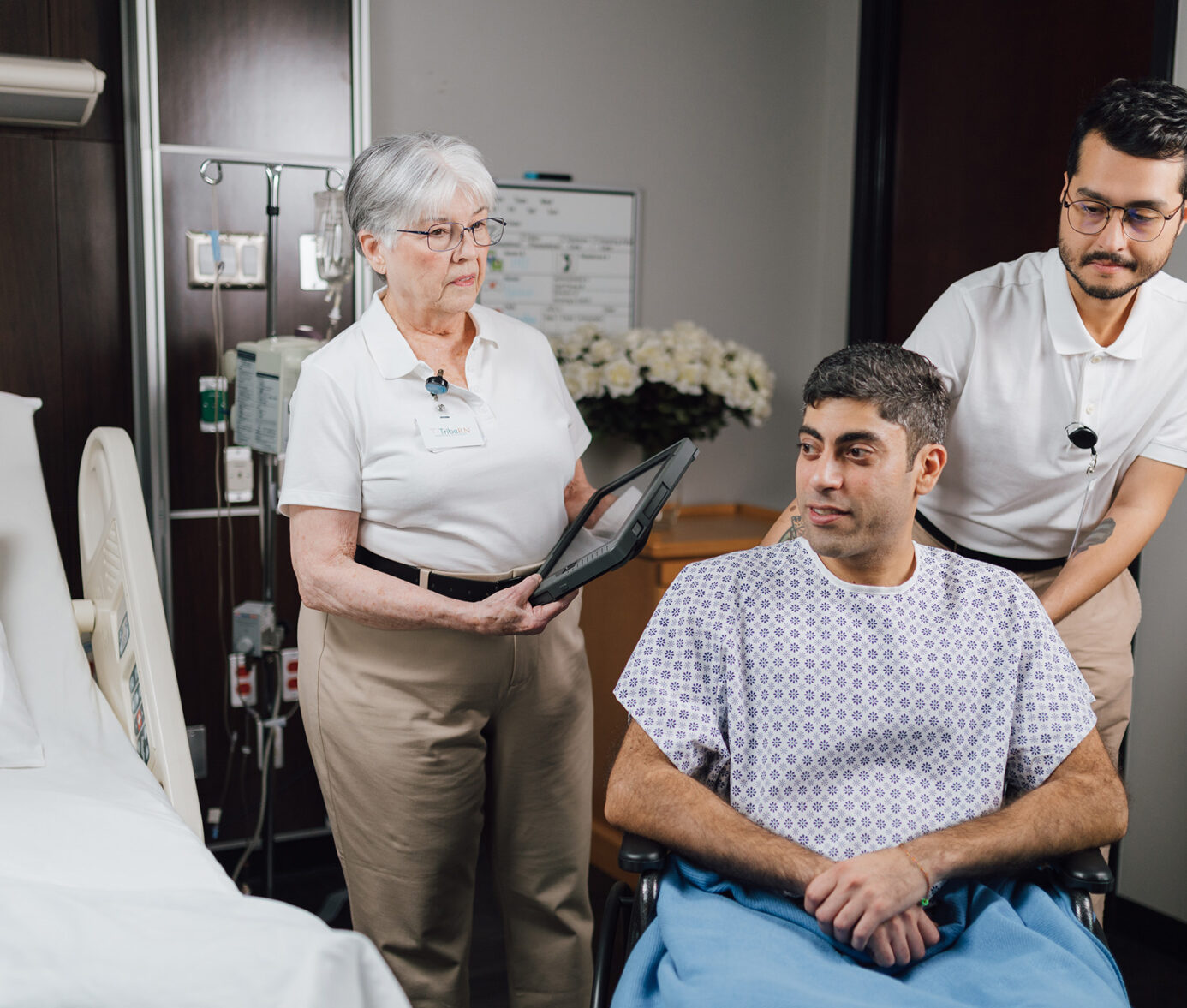 Waiting to get medical care in a hospital can be frustrating – for the patient and the hospital. Because most hospitals move hundreds of patients throughout their facility over a 24-hour period, getting them in and out in a timely manner helps avoid delays in surgery, provides quick access to hospital beds and avoids overcrowding in emergency rooms.
By Sam Olsen, Senior Regional Director of OperationsCrothall's Patient Transport (PT) team has become the industry leader in creating solutions for hospitals who are experiencing these exact frustrations. To create these solutions Crothall utilizes a wide range of technology to provide a lean and efficient patient transportation system for each hospital. By analyzing data though various technology platforms, we can create staffing models that will predict patient flow. For example, our analyses can predict how many patients will need to be transported at 7 a.m. on Tuesdays or 11 p.m. on Saturdays. We can then leverage this data to create a lean staffing model that provides safe and efficient transport services at all hours of the day.
Using Data to Predict Staffing Models
As the industry leader in patient transportation services, our leaders are trained on the patient flow solution being used in the hospital.  Understanding the technology solution and the critical data sets within the technology allows our teams to achieve maximum productivity and utilization rates.   A hospital that operates a centralized PT department has the ability to capture a significant number of data points through their patient flow solution. Then, using our expertise and knowledge of the industry, we can leverage the data in support of the hospital's overall throughput goals.
With the ever-changing volumes that occur in each of the healthcare facilities we serve, our Patient Transport program helps hospitals improve patient care. Nurses are kept near the bedside, helping all of their patients, and not pulled away to transport one of them for a procedure or a discharge. Recent studies show that higher nurse to patient ratios reduce readmission probability by 25 percent.
Here's a great example of how it can work:
At University Hospital in Augusta not only did they decide to centralize the Patient Transport department in partnership with Crothall, but they simultaneously implemented the Patient Transport module that was tied to their EMR Technology.
Taking on two major transitions like this at one time was quite a task, but the results speak for themselves. As we gathered data over the course of the first 90 days we were able to learn the demand of the facility and better align our staffing model with the patient movement we were experiencing. Three months in, the resulting performance impact has been substantial with a 17 percent decrease in overall trip time.
Even more significant is the downstream impact on our clinical partners. Prior to this transition, approximately 62,000 trips were completed annually by transport associates with a substantial number of additional trips being completed by clinical care team members.  The Patient Transport team is now completing over 99,000 annualized trips which returns over 20,000 hours of clinical care back to the bedside to practice at the top of their license and focus on quality patient care.
Another great example is Novant Health Huntersville Medical Center, in Huntersville, NC just outside of Charlotte. Over the past several years the hospital has experienced a steady increase in patient volumes as the community around it has flourished. However, as the hospital grew and attracted more patients, our PT program became overloaded with work, operating at a much higher capacity than it was built to handle.
To fix this problem, we collected, studied and analyzed data from the electronic records. We were able to identify the reasons for the increase in volume over the previous years, as well as understand peak days and times for transport requests. Putting our analysis to work, we could determine current and future day-to-day trends.
Once this data was presented to the hospital, we adjusted our staffing complement to match the patient flow. To no one's surprise, the patient flow began running much more smoothly. Our response time improved by a whopping 60 percent and our completed trip volume jumped 35 percent.  Once the hospital's clinical staff realized we were efficiently moving patients on time, their requests to cancel a transport dropped 54 percent.
Of course, there are always challenges. Data through various technology solutions is only valuable if we understand how to use it. For example, reporting tools built into some technology platforms are often customized for each individual hospital – which can differ from other systems and mean inconsistent data points from facility to facility. This can make our job more difficult since metrics can differ, throwing off our benchmarks to compare similar hospitals.
Fortunately, understanding how to read and translate the data is something we have become very fluent in. This interoperability in data is extremely important in order to maximize all of the information and analytics provided to us from each technology solution.
By centralizing its Patient Transport department, any hospital improves its ability to capture more data points through their patient flow solution. Combining technology and analytics along with our expert's industry knowledge can help leverage the data to create a patient throughput solution perfectly tailored to any hospital's needs.
Business Inquiries
Let's Talk About the Right Solution for Your Organization
Get in touch to discuss how Crothall Healthcare's services and solutions can help your healthcare organization exceed its goals. You'll learn more about:
The transparency we bring to outsourced support services
How we design customized solutions for your unique needs
The technology and innovation Crothall delivers across all our services