Transparent Medical Equipment Management
Get total visibility into your organization's medical equipment without hidden fees, agendas, or conditions. Reduce complexity and cost while maximizing uptime, satisfaction, and safety with comprehensive healthcare technology management.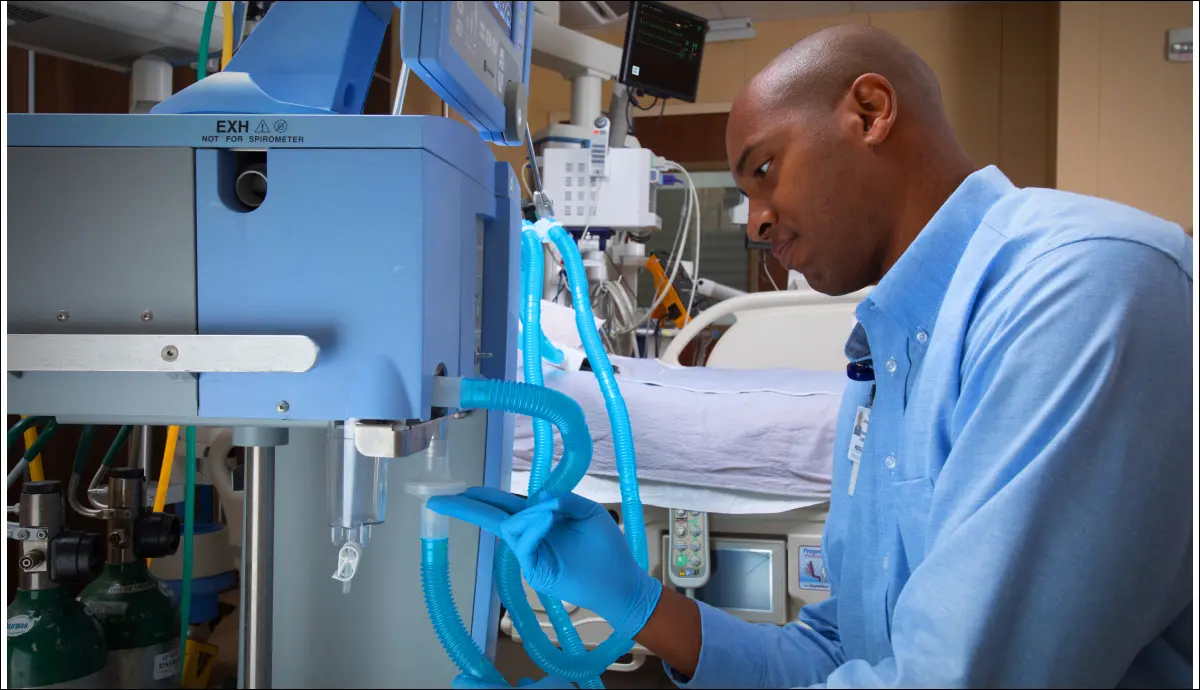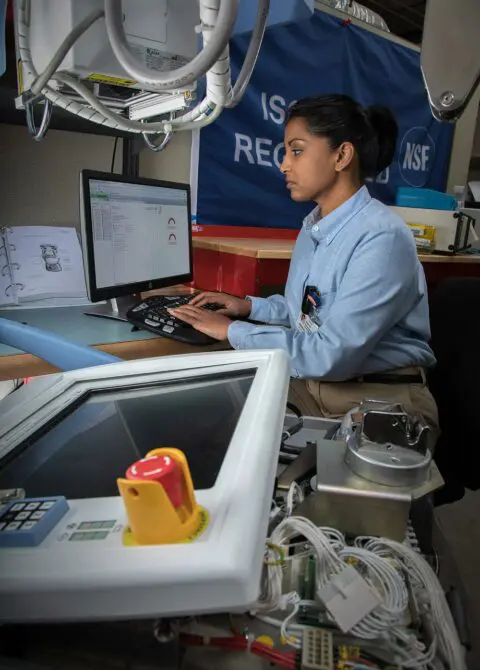 Technology Powered Equipment Repair
Your patients and clinical staff can't wait for a technician when medical equipment fails. Specifically designed for managing biomedical and imaging equipment maintenance, teamCHAMPS is a cloud-based maintenance management system with work order, staff dispatching, task management, inquiry, and reporting capabilities available 24/7/365. It's been enhanced with 25 years of data and experience, including:
HIPAA/PHI and networking information

Automation that takes the guesswork out of compliance reporting

User-friendly and feedback-driven service web requestor
Partner with Us
What is teamCHAMPS?

TeamCHAMPS is our computer maintenance management software (CMMS) that brings all your medical equipment management information into one place. It's designed to help you stay compliant with regulatory agencies like Joint Commission and accreditation organizations like DNV, ISO, and more.
TeamCHAMPS Reporting and Dashboard
Get visibility across all your assets and facilities, plus real-time medical equipment management reporting, analytics, and dashboards with teamCHAMPS. Optimize medical equipment and refine decision-making with three levels of maintenance analytics: corrective, preventive, and predictive.
Powerful teamCHAMPS Integrations

ECRI's database for product recalls and hazard alerts

OneSOURCE biomedical database of validated manufacturer PM and repair guidelines
TeamCHAMPS Computer Maintenance Management Software Benefits
Work order

Automate preventive maintenance and work order requests, track the status and visualize your high-risk assets in special displays.

Staff dispatching

View all active and anticipated work orders in one place so you can track all clinical engineering-associated labor hours in one place and manage staff better.

Task management

Easily request support, track projects, and keep hospital staff in the know with automatic work order status notifications.

On- and off-line mobile technology

TeamCHAMPS moves with you. Access it from your favorite mobile device, on- or off-line.
Clinical Asset Planning
Value-based care and margin pressures are accelerating the need to reduce healthcare costs while improving care quality and patient outcomes. Crothall's advanced capital asset planning, capitalINSIGHTS, helps you maximize your medical capital's longevity, so you can keep providing great care and manage capital expenditures.
CapitalINSIGHTS Benefits
Make Informed Capital Budgeting Decisions
Use capitalINSIGHTS to build an affordable biomedical equipment and diagnostic imaging service plan. Anticipate capital expenses, manage strategic initiatives and get industry guidance from highly trained biomedical equipment engineers.
Simplify Technology Selection
Easily review products, assess their interoperability (even with legacy systems) without bias toward any particular OE, and plan for regulatory updates that increase capital costs.
Right-Size Your Fleet With Inventory Analytics
Access powerful analytics to right-size and standardize your fleet, improving clinicians' familiarity with equipment and securing significant operational savings. With the right data, we'll build a customized plan that lowers operational expenses, consolidates service, improves workflow, and enhances interoperability.
Maximize Savings With Value Analysis
Get the transparency you need to understand total cost of ownership, ROI, and financing options.
Medical Equipment Lifecycle Management
Get clinical asset management services and increase uptime from acquisition through disposition. No matter your medical equipment's brand or equipment type, we'll help you build a tailored strategic medical equipment management system.
How Crothall Helps Clients Manage Their Medical Equipment Through Each Lifecycle Phase
Step 1: Acquisition
You weigh various factors to inform why and how to acquire each piece of clinical equipment. We'll help you focus on the right aspects and recommend equipment based on performance and longevity.
Step 2: Usage, Maintenance, and Management
Crothall's teamCHAMPS helps you maximize your hospital's clinical equipment and retain continuous visibility across all devices. Each of our custom programs are ISO 13485:2016 certified and built to meet Joint Commission and DNV requirements.
Step 3: Asset Disposition
There are many options for removing medical equipment. We'll recommend the best disposition strategy for your healthcare facility.
Regulatory Compliance
Thanks to our survey-ready protocols and continuous regulatory agency prep, we've never failed a regulatory audit at any client location, ever. For you, that means peace of mind knowing your facility will always be compliant and regulatory-ready. We focus on standards, rationales, performance elements, scoring, decision rules, and regulatory agency policies and procedures on the actual delivery of care, treatment, and services.
On-site support during all scheduled regulatory agency inspections
Support during unannounced surveys
Representation on behalf of your organization during the medical equipment management portion of inspections
Staff for any scheduled mock surveys
Access to third-party consultants who specialize in regulatory agency readiness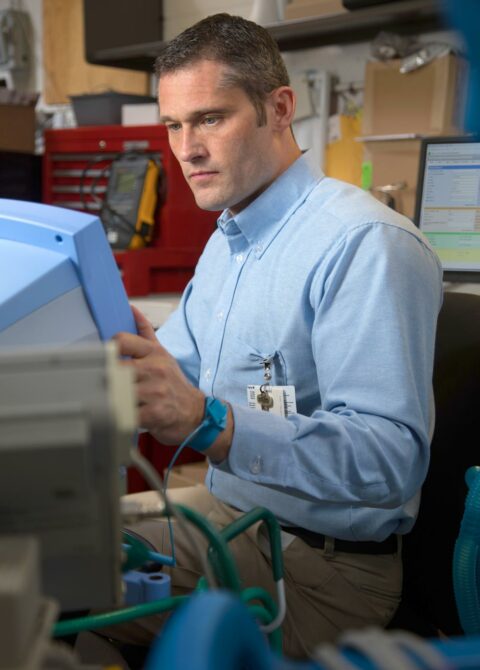 TeamQuest Quality Management System
Crothall's teamQUEST platform, powered by Intelex, supports our Quality Management System (QMS) by providing a singular platform that allows us to structure our QMS while reacting, expanding, and evolving. Through teamQUEST we can collect and collate our quality data to provide reports, insight, and trends quickly. Data captured in teamQUEST helps us identify opportunities to ensure your program is always improving.

Technical Resource Group – Your Regulatory Compliance Experts
Crothall's regulatory compliance experts at our Technical Resource Group continually monitor regulatory requirements issued by federal and state agencies, as well as standards developed by AOA, TJC, DNV, and more.

Power Mobile Medical Equipment Management with equipREADY
Manage, secure and get complete visibility into your mobile medical devices with equipREADY, our equipment distribution program. EquipREADY addresses mobile medical device availability, streamlines distribution and staff requests, and ensures Periodic Automatic Replenishment (PAR) levels. Unlike other equipment distribution programs, equipREADY includes a disinfection component following OEM specifications and the guidelines approved by infection control to ensure equipment is always reliably clean.
Healthcare Technology Integration
EquipREADY integrates with your existing RFID or RTLS framework but is not dependent on RFID or RTLS technology. If you choose to implement RFID or RTLS infrastructure, we can help expand your existing platform or support you through our existing partnerships with industry-leading RFID and RTLS network providers to develop infrastructure.
Clinician and Patient Satisfaction
EquipREADY can increase nurse job satisfaction by increasing equipment availability. When nurses and other clinical staff don't have to hunt or hoard equipment, they have the time and tools to provide quality patient care, and patients experience shorter wait times. Everyone wins.
Patient Safety and Infection Control
Mobile medical equipment poses a unique infection control challenge; tracking mobile medical equipment with equipREADY reduces infection spread and ensures a safe environment. We clean and disinfect medical equipment according to OEM specifications and infection control guidelines, so high-touch equipment is safe before anyone uses it again.
23% Reduction in HAI Rates After one year of using equipREADY's equipment tracking, and conducting and verifying disinfection protocols before returning equipment to use.
How You'll Benefit From Crothall Medical Equipment Management
Regulatory Compliance Assurance

Maximize Equipment Utilization

Reduce Equipment Redundancies

Patient and Clinician Satisfaction and Safety

Dedicated Clinical Engineering Project Management Support
Managing healthcare technology projects can drain department resources. Crothall's Program Management Office (PMO) provides your organization with strategy and technology experts who lead and support your team with the most complex clinical engineering projects and transitions.
Program Implementation
Get dedicated resources for every new clinical engineering program implementation. Our project management office leads and monitors your medical asset inventory transition and handles coordinating inventory and operations teams.
Project Implementation
From readiness assessments and selection to implementation and project closure, Crothall's project management office supports you all the way to launch.
Program Optimization
Improve your program through our local, regional, and national healthcare technology management partnerships. We bring you industry and enterprise expertise to optimize your program.
Strategic Alignment
Large, complex healthcare technology projects require alignment across many people. Our project management office collaborates with your key stakeholders and our partners to develop a shared strategic purpose with measurable goals and objectives.
Process Improvement
If you want to evaluate your current processes and plan, our project management office can review that too. We'll look at what's already in place, and develop and execute improvement initiatives that improve outcomes, increase revenue, and ensure clinical excellence.
Solutions For You
Explore solutions for a variety of care settings. Whether you need support at your central hub, off-site facilities or children's locations, we have a program to support you.
Get Started
Services We Offer
Get the support you need to deliver high-value care across your healthcare organization sustainably.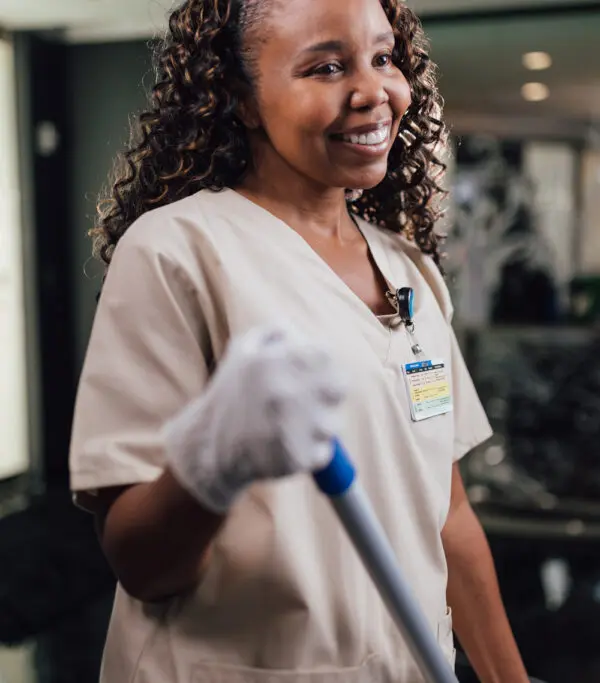 Research & Resources
Explore the latest insights, research, customer success stories, and more from the healthcare support service experts.
Business Inquiries
Let's Talk About the Right Solution for Your Organization
Get in touch to discuss how Crothall Healthcare's services and solutions can help your healthcare organization exceed its goals. You'll learn more about:
The transparency we bring to outsourced support services
How we design customized solutions for your unique needs
The technology and innovation Crothall delivers across all our services