Clinical Engineering Services
Build an affordable biomedical equipment and diagnostic imaging service plan with Crothall's best-in-class clinical engineering resources and highly trained biomedical equipment engineers. No matter your equipment modality or service coverage needs, we'll build you a custom clinical engineering program to maximize uptime.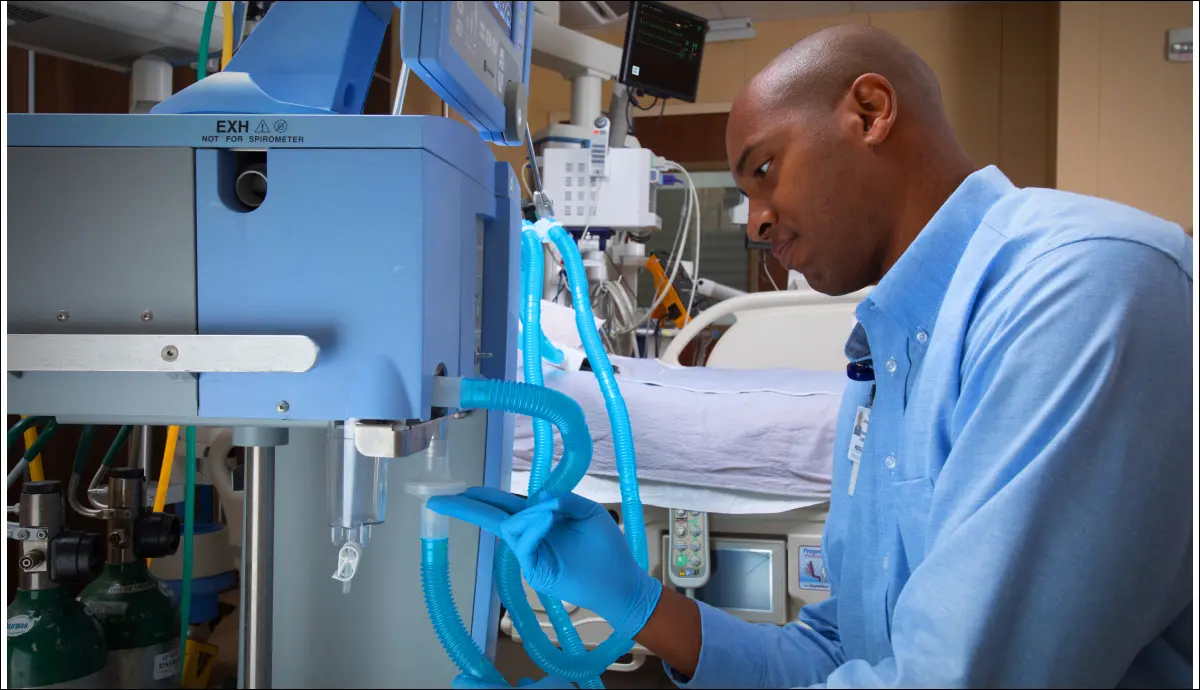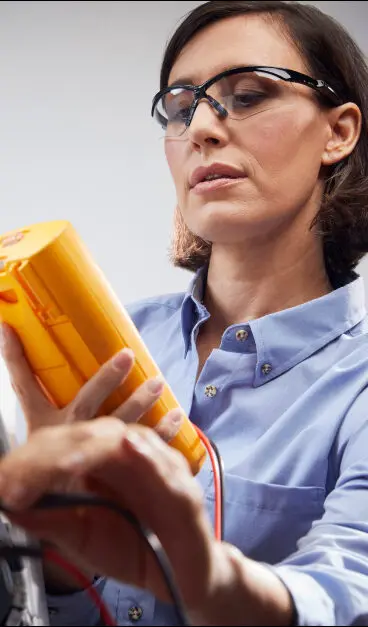 Maximize Medical Equipment Uptime and Reduce Clinical Engineering Costs
Patients can't wait for a technician when medical equipment fails, and neither can you. Equipment downtime negatively impacts your bottom line and patient experience. Crothall's clinical engineering program is ISO 13485:2016 certified, providing superior quality, safety, risk reduction, and performance assurance.
Evaluate Your Clinical Engineering Program for Free
Get started with a free in-depth review of your existing clinical engineering program. We'll help you uncover immediate and long-term operational efficiencies and cost-saving opportunities.
Evaluate my Clinical Engineering Program
Clinical Engineering Service Solutions
Biomedical Equipment Services
Crothall's highly trained clinical engineering team services 99.5% of the nearly 1,000,000 pieces of biomedical equipment we manage nationally. That accounts for 3,000 unique manufacturers and 30,000 models. Our biomedical equipment technicians are trained on all major brands and equipment types.
Diagnostic Imaging Service
Our highly trained imaging engineers minimize your downtime and ensure strict compliance with all existing codes, standards, and regulatory requirements. The breadth and depth of their expertise drive our diagnostic imaging service success.
Drive Uptime Across Your Ecosystem of Care
Uptime is critical no matter the location. Today, most of your patients' first experience with your brand will be at an off-site location; some will never visit the acute care facility. Correctly maintained, functional equipment across acute care and ambulatory sites creates positive patient impressions and safe experiences.
Acute Care Hospitals
Ambulatory Surgery Centers
Critical Access Hospitals
Emergency Medical Services
Endoscopy Centers
Community Health Centers
Long-term Acute Care
Imaging Centers
Laboratories
Skilled Nursing
Physician Group Networks
Physician Offices
Rehabilitation Hospitals
Stand-Alone Hospitals
Urgent Care Centers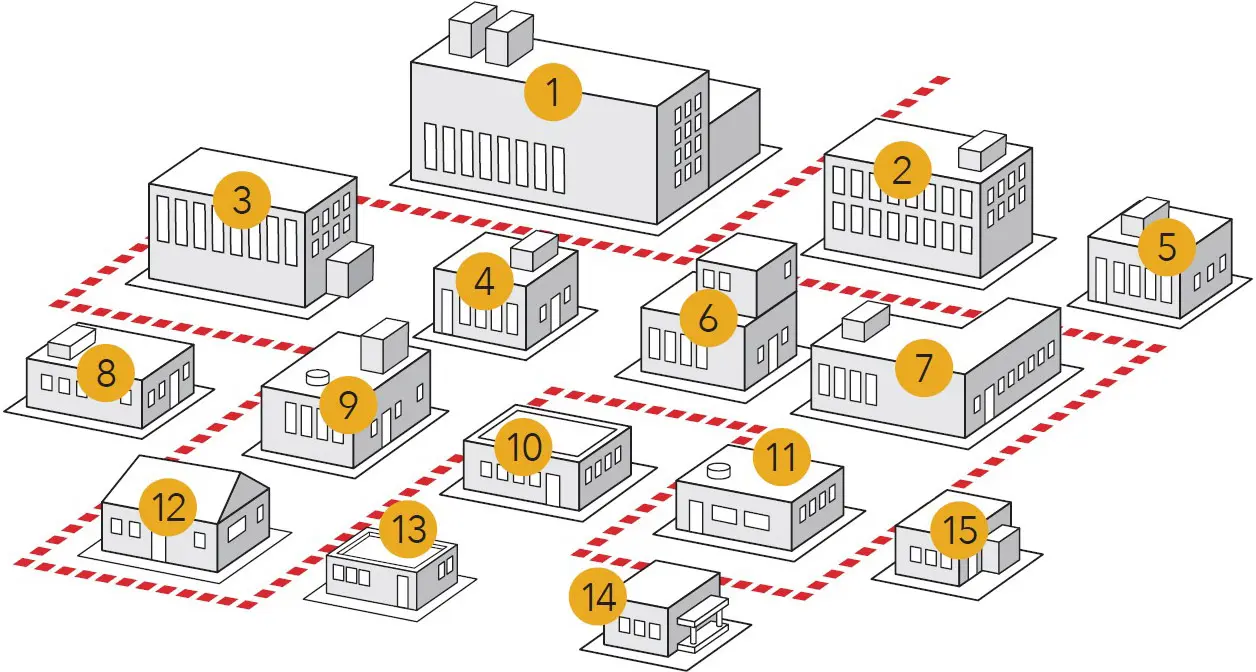 Clinical Engineering Services for Acute Care
Your staff needs the right medical equipment in the right places, at the right time, and in the proper condition to provide care that improves patient experience and outcomes. Our 98% client retention rate proves our commitment to client and clinician success and our engineers' ability to maximize uptime while meeting all regulatory requirements.
Acute Care Biomedical Engineering Staffing – Peak Demand Service
Your hospital's medical equipment maintenance needs can fluctuate, so there is no reason to staff to peak demand levels all the time. Our unique mobile workforce, Crothall Field Services, supplements your "fixed" acute care team to help manage through peak periods and maintain uptime without adding additional staff or cost.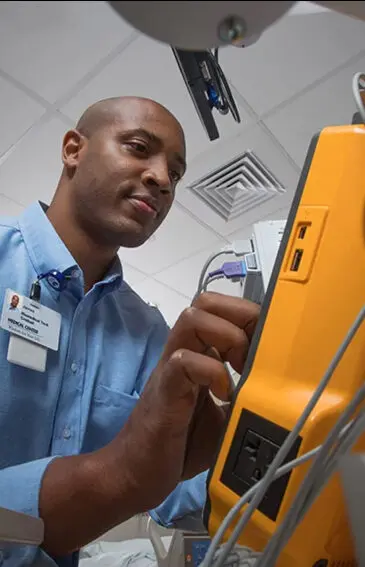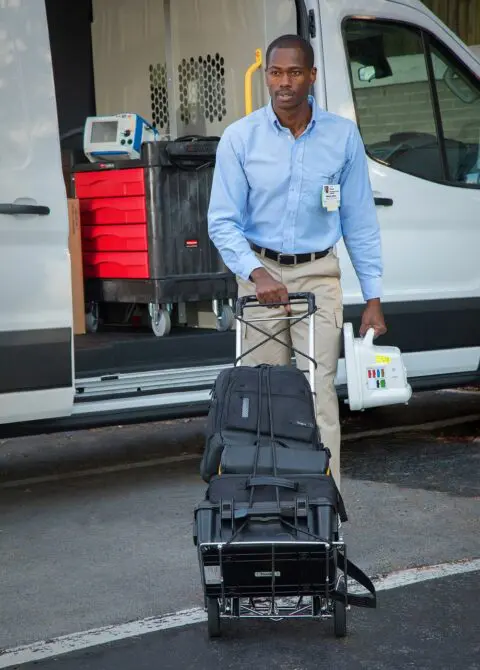 Clinical Engineering Services for Ambulatory
Ambulatory surgery centers (ASC), medical office buildings, and off-sites are likely the first touchpoint many patients have with your brand. Maximizing uptime in these facilities improves their experience and supports your clinical staff.
Crothall Field Services – Support for Your Ambulatory Clinical Engineering Needs
Crothall is the only partner with a comprehensive clinical engineering ambulatory program. Our specialized Field Services Team services 3,000+ regional and local sites' clinical engineering needs. We centralize all ambulatory medical equipment maintenance, reduce contracts and staffing, and remove redundancies through a separate and unique team that provides you with a lower cost, single-source solution.
Crothall Field Services Support Capabilities
Recall, Retrofits, and Upgrades

Regulatory Compliance Inspections

Supplemental Staffing for Peak Demand Services

Planned and Corrective Maintenance on All Modalities
Technology-Powered Medical Equipment Distribution
Get complete visibility and access to disinfected mobile medical equipment across your entire healthcare system. Our equipment distribution program, equipREADY, streamlines distribution and staff requests and ensures Periodic Automatic Replenishment (PAR) levels. With equipREADY, your nurses get immediate access to disinfected and fully operating mobile medical equipment.
Clinical Engineering Service Benefits
Up-Time Guarantee

Cost Savings

Centralized Maintenance

Flexible, Streamlined, and Certified Staffing
Solutions For You
Explore solutions for a variety of care settings. Whether you need support at your central hub, off-site facilities or children's locations, we have a program to support you.
Explore Solutions
Services We Offer
Get the support you need to deliver high-value care across your healthcare organization sustainably.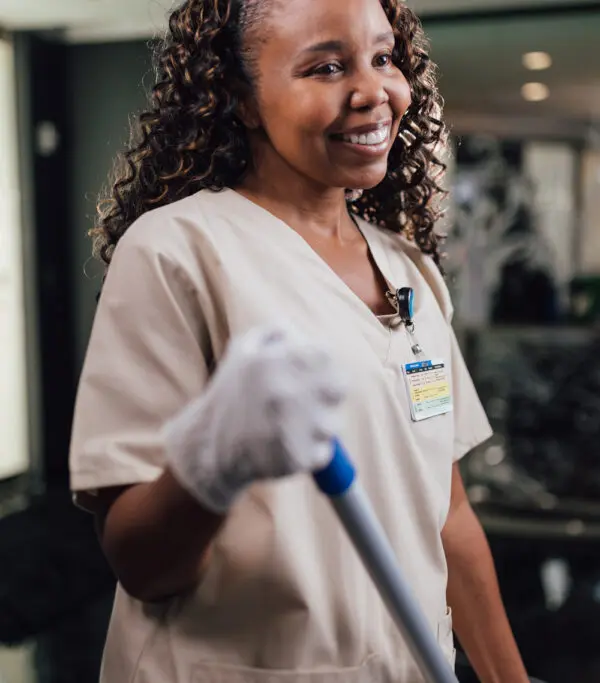 Research & Resources
Explore the latest insights, research, customer success stories, and more from the healthcare support service experts.
Evaluate Your Clinical Engineering Program for Free
Get started with a free in-depth review of your existing clinical engineering program. We'll help you uncover immediate and long-term operational efficiencies and cost-saving opportunities.