Experience
Data-Driven

Patient Safety With Sterile Processing

With more than 30 years of healthcare experience, Crothall uses disciplined sterile processing protocols to enhance safety, minimize errors and reduce costs.
Your sterile processing department needs the right oversight and discipline to function properly. Crothall helps you manage your sterile processing department, providing the direction and standardization needed to reduce errors and infection risk.
90%
Audit compliance improves by approximately 90%
50%
Reduce process errors on average up to 50%
62%
Productivity gains as high as up to 62%
Partner with Us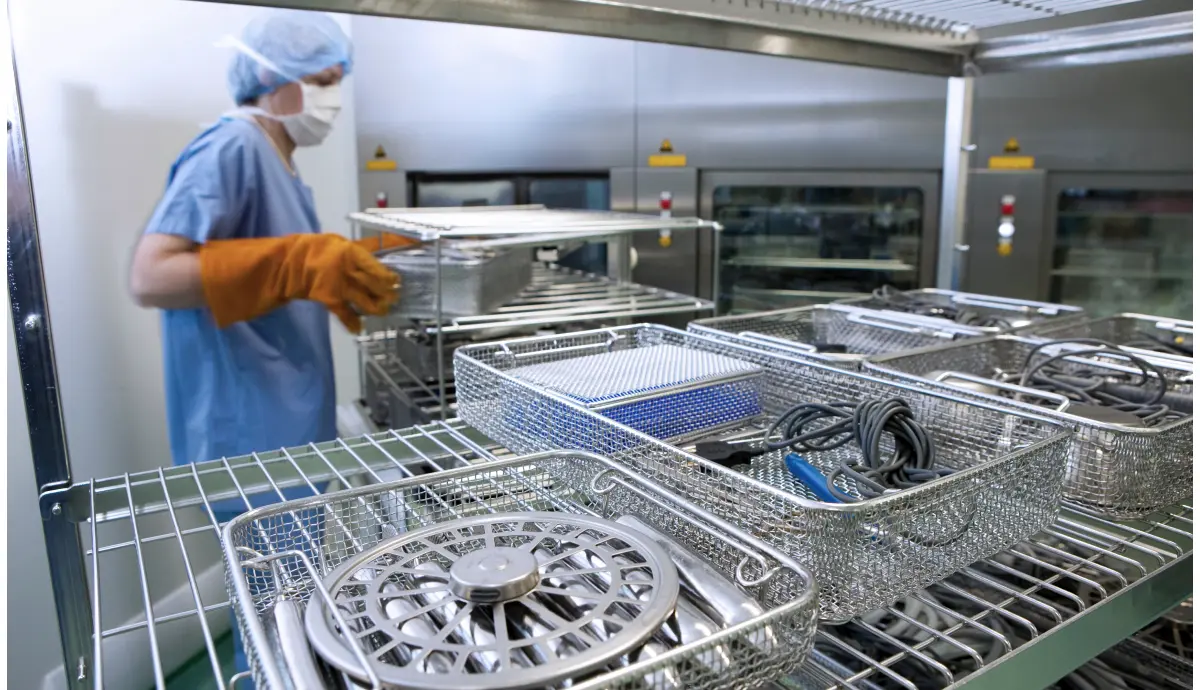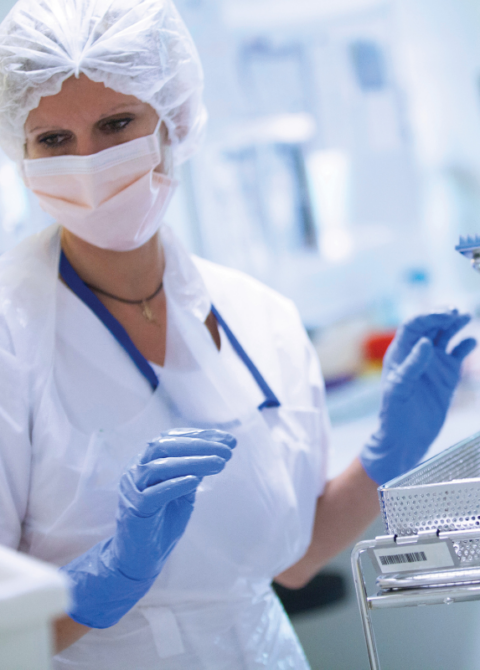 Sterile Processing Services
Crothall is the only national service provider offering Sterile Processing. The sterile processing service we bring you combines 30 years of healthcare experience, clinical discipline, plus best practices we've learned from all of our service lines to create the most efficient and effective process.
The Crothall Sterile Processing Services Difference
Predictable Outcomes
Standardizing sterile processing protocols drives quality control across your system. Our time-tested LEAN methodology and continuous improvement initiatives across your sites deliver improved clinical satisfaction and a positive KPI trajectory.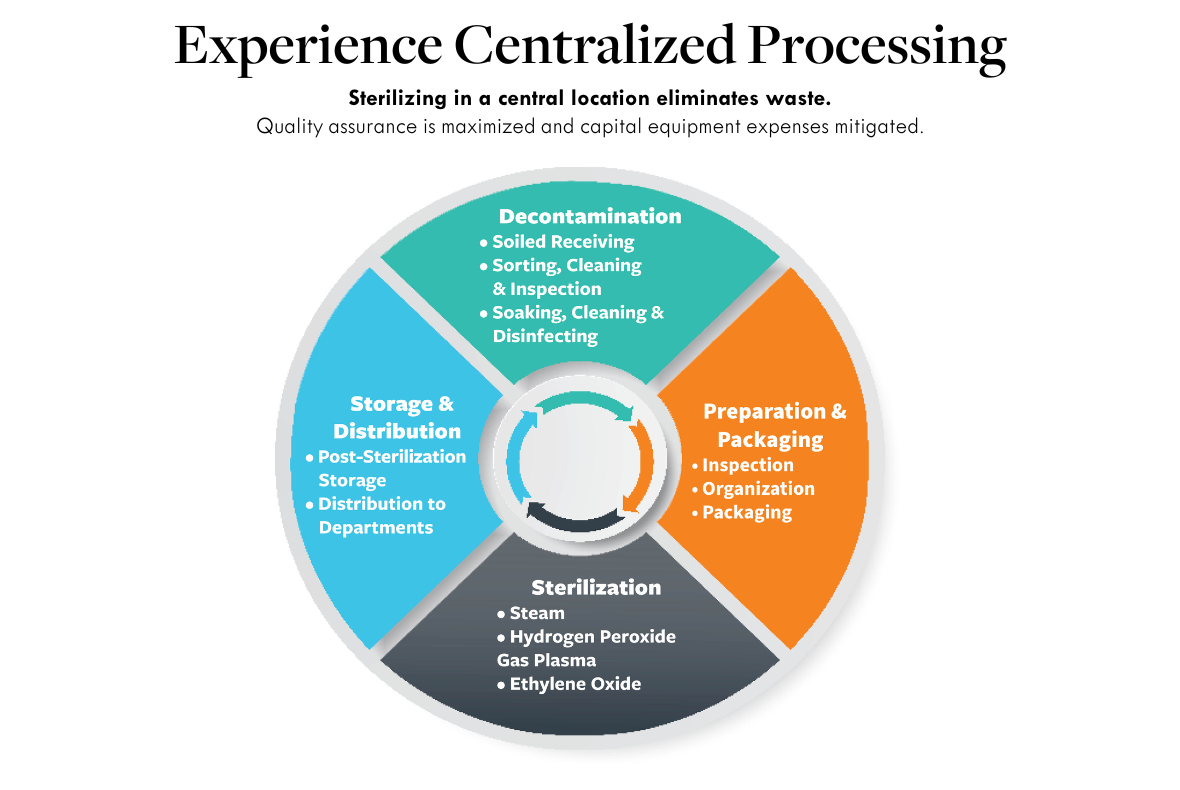 Disciplined Protocols
Crothall Sterile Processing adheres to standards and compliance audits to ensure accuracy and improve productivity.
Audit Compliance

With quality assurance in steam, gas plasma, ozone, and ETO sterilization methodology, clients' compliance factor improves by approximately 90%.

Productivity Improvements

Monthly productivity gains as high as 62% have been experienced as measured by the number of instruments and trays processed. Crothall trains and develops staff for maximum productivity and tray accuracy. Training includes competency evaluation and continuing educational in-service tutorials.

Error Reduction

Errors decrease by 25-50% on average – some as much as 84%.

Workflow Optimization

Centralized management removes duplication of effort and establishes standards that all processes must adhere to. Expenses are controlled, and quality of service is improved.
Greater Satisfaction
Staff Communication
We meet one-on-one with your physicians and perioperative staff to make sure the service model is meeting their needs. We regularly facilitate end-user surveys and quarterly business reviews to gather feedback and formalize performance.
Patient Safety
ECRI research named Device Cleaning, Disinfection, and Sterilization as Concern #5 of the Top 10 Patient Safety Concerns for 2020. When your staff have instruments that are ready to handle any procedure, infection incidence declines and patient outcomes improve.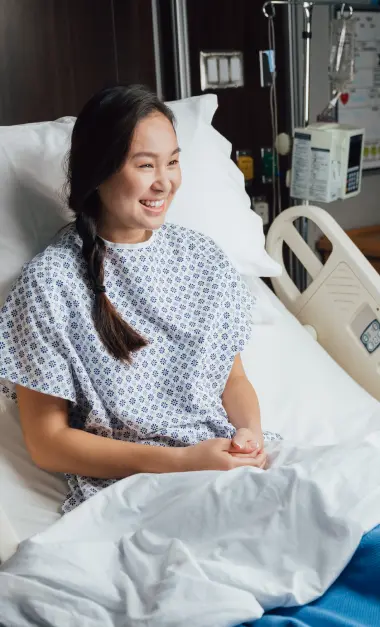 Fully Managed Sterile Processing Services
Stay Regulatory Compliant

Improve your compliance factor by about 90%.

Improve Productivity

Increase the amount of instruments and trays processed per month by as much as 62%.

Reduce Errors

Our clients report an average of 25-50% fewer errors, with some experiencing as high as an 84% decrease in errors.

Centralize Sterile Processing

Centralized management creates workflow optimization by removing duplication of effort and establishes standards that all processes must adhere to. Your healthcare facility expenses are better controlled, while also being able to provide patients with a high-quality service.

Enhance Patient Safety

Our standardized protocols reduce patient safety hazards by ensuring your instruments will always be adequately cleaned, disinfected, and sterilized.
Solutions For You
Explore solutions for a variety of care settings. Whether you need support at your central hub, off-site facilities or children's locations, we have a program to support you.
Explore Solutions
Services We Offer
Get the support you need to deliver high-value care across your healthcare organization sustainably.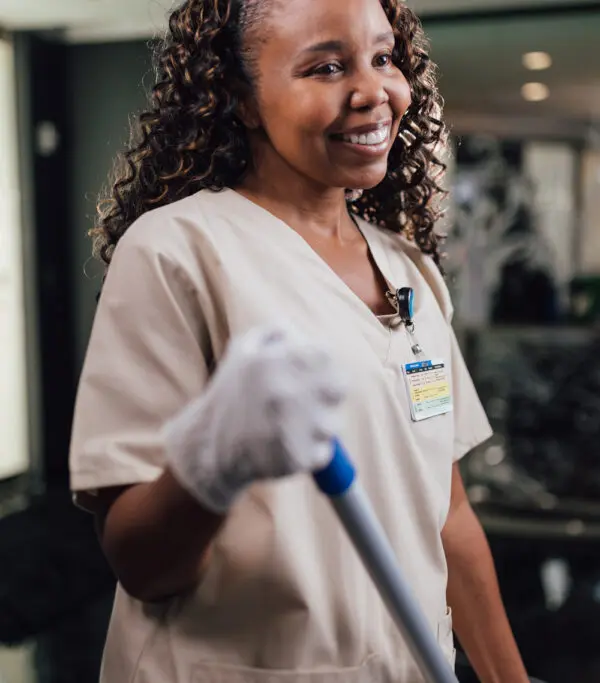 Research & Resources
Explore the latest insights, research, customer success stories, and more from the healthcare support service experts.
Business Inquiries
Let's Talk About the Right Solution for Your Organization
Get in touch to discuss how Crothall Healthcare's services and solutions can help your healthcare organization exceed its goals. You'll learn more about:
The transparency we bring to outsourced support services
How we design customized solutions for your unique needs
The technology and innovation Crothall delivers across all our services