Drive Better Outcomes With
The Power of Clean
The Power of Clean makes it possible to create a clinically safe environment while also achieving your HCAHPS cleanliness goals. Through prescriptive programs, the latest technology, and a deep understanding of consumer expectations, we help you address the reality and perception of clean.
Watch Video
Preventing the spread of hospital-acquired infections (HAI) is one of the most significant concerns for healthcare facilities. At the same time, your patients' expectations for what makes a clean environment vary. Our cleaning processes, technology and protocols improve safety; our patient experience expertise helps you stay ahead of evolving consumer expectations.
6%
Improve HCAHPS scores by 6% on average
30 years
of experience cleaning and disinfecting in healthcare
550M
sq. ft. cleaned daily
Partner With Us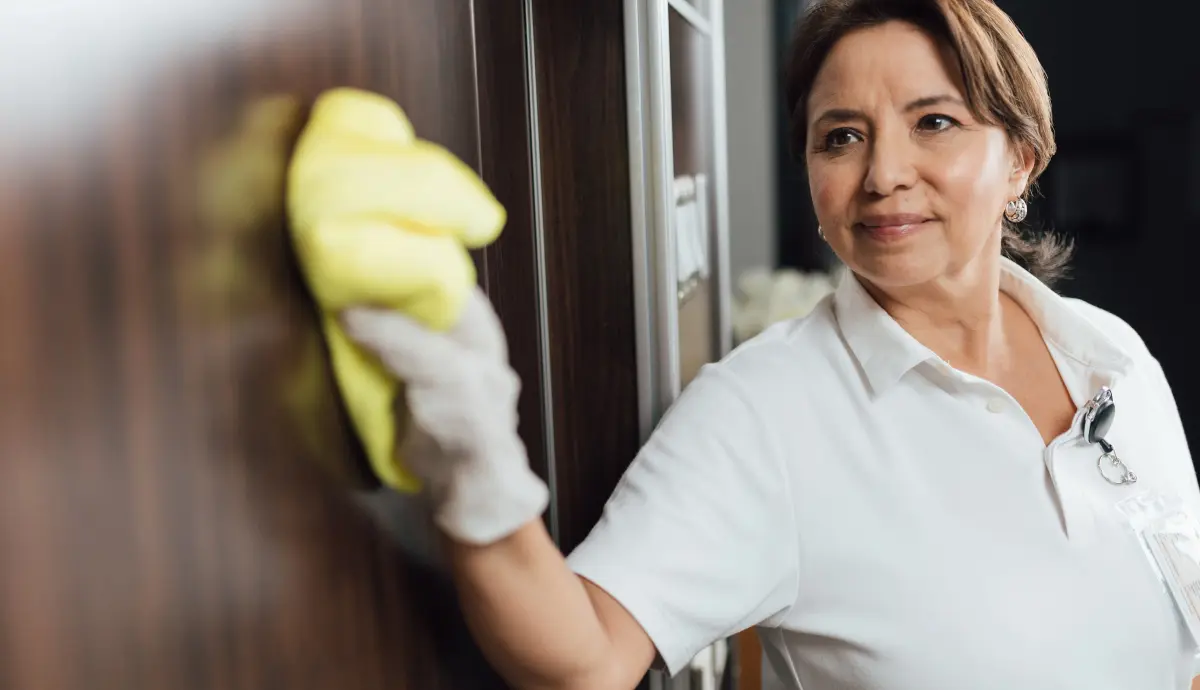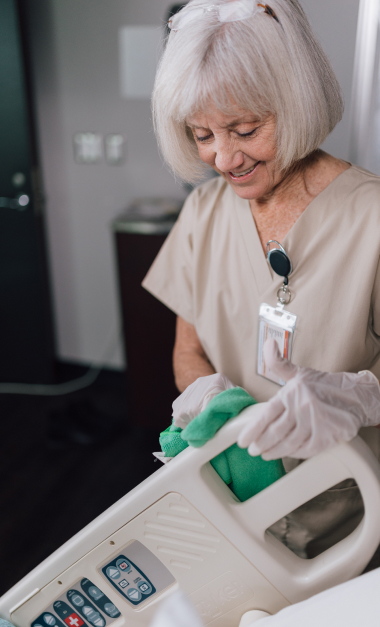 Customized Environmental Services for Acute and Ambulatory Facilities
Variability is not a good thing in healthcare, so we bring you staff, standards, protocols and technology that prevent infection and improve room turnaround time. But there is no such thing as a cookie-cutter approach. The customized environmental services program we'll build together is unique to your healthcare organization's needs.
Partner With Us
The Higher Bar for Cleanliness
The Crothall Environmental Services Difference
Crothall Healthcare is the obvious choice for hospitals and medical office buildings nationwide because we drive results through the Power of Clean. These are the core differences we offer you:
Prescriptive Protocols
The customized program we design for you is dictated by your goals. But we bring processes, analytics and staffing capabilities we've acquired over our 30 years of experience in healthcare to give you the best results.
Processes
Over the last 30 years, we've learned a thing or two about cleaning and disinfecting processes. Our signature High Profile Cleaning (HPC) is our 10-step process to ensure a clean environment for everyone in your facility. HPC deals with basic sanitation and fights hospital acquired infections (HAI) on high-touch surfaces and elsewhere in the space. Clean is the building block of a safe hospital environment.
Analytics
The dynamic care group we create for your healthcare facility allows us to develop customized solutions rather than relying solely on standard healthcare groupings. We can reference trends in facilities similar to yours to the extent that it helps improve your program, but we don't overly generalize.
Staffing
Our staffing protocols make sure we recruit, retain, and develop the right people to support your facility. With a deep talent pool and vast resources to improve and maintain staffing levels, we'll help you secure the most qualified EVS associates to serve your organization.
Infection Prevention
Infection prevention is the foundation of safety in healthcare. Crothall operates under a disciplined 5 Pillar strategy that addresses cleanliness perceptions, and mitigates infection transmission and HAIs.
The 5 Pillars of Safety in Healthcare®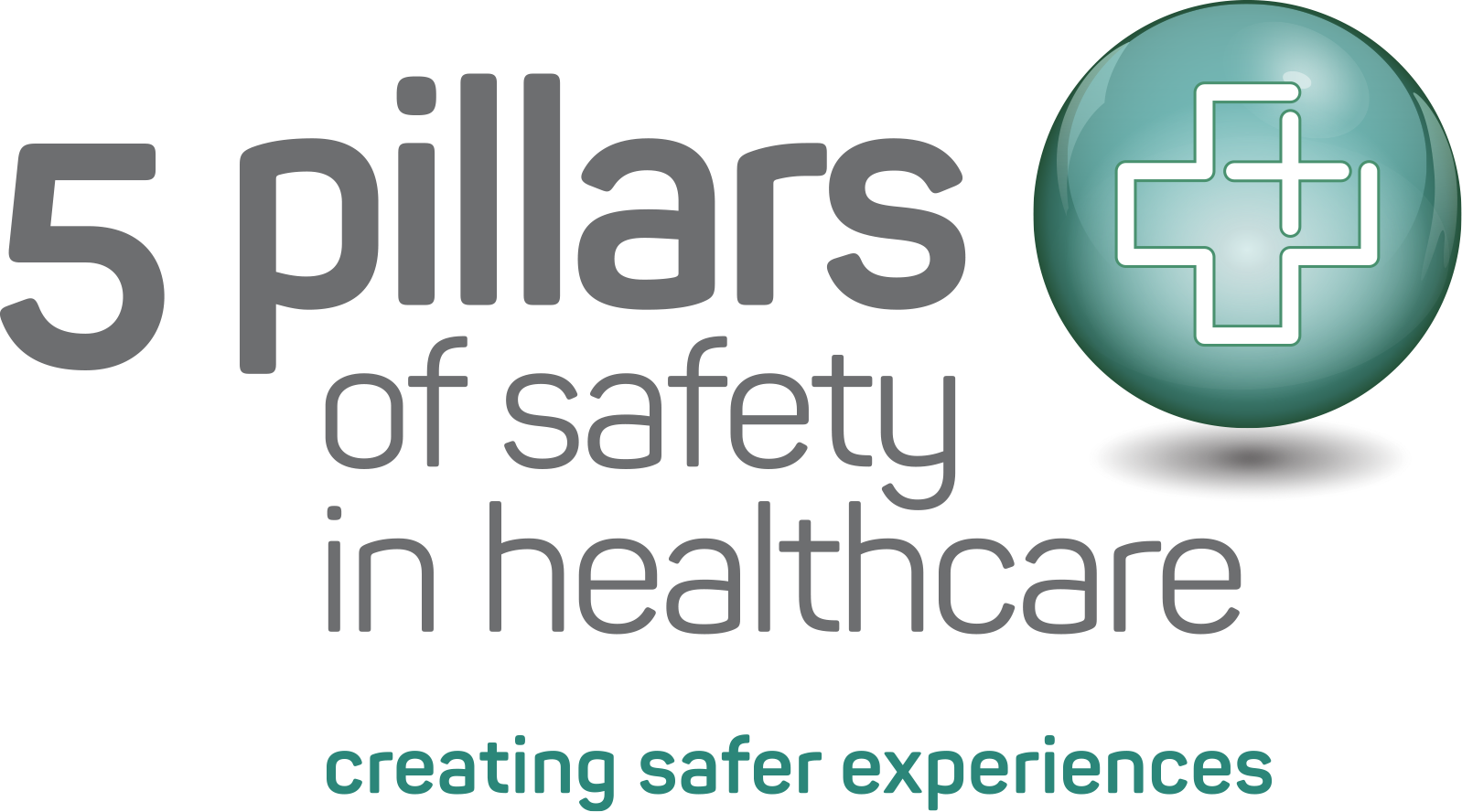 Prescriptive Experience
Everything starts and ends with the patient, but everyone who walks into your hospital or off-site location has an experience. We help you create positive, memorable moments for each person who encounters your organization.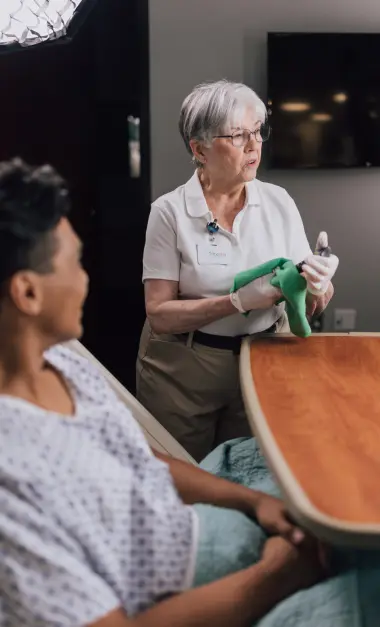 Dedicated Patient Experience Team
Our specialized Patient Experience team has hundreds of patient experience managers, each trained in Positive Impressions™ and dedicated to helping our partners improve patient satisfaction and HCAHPS scores. This team advises and coaches our operators to help deliver the best patient experiences.
Press Ganey Partnership
Press Ganey is the leader in healthcare experience analytics; their partnership helps us understand patient drivers better. Combining our data with theirs has unearthed new best practices to improve HCAHPS for our clients.
HCAHPS Results
On average, HCAHPS improve 6% with Crothall environmental services. Add in support from our Patient Experience team, and that number climbs to 9%. Our experience brings you results in the areas that matter most.
Unleash The Power Of Clean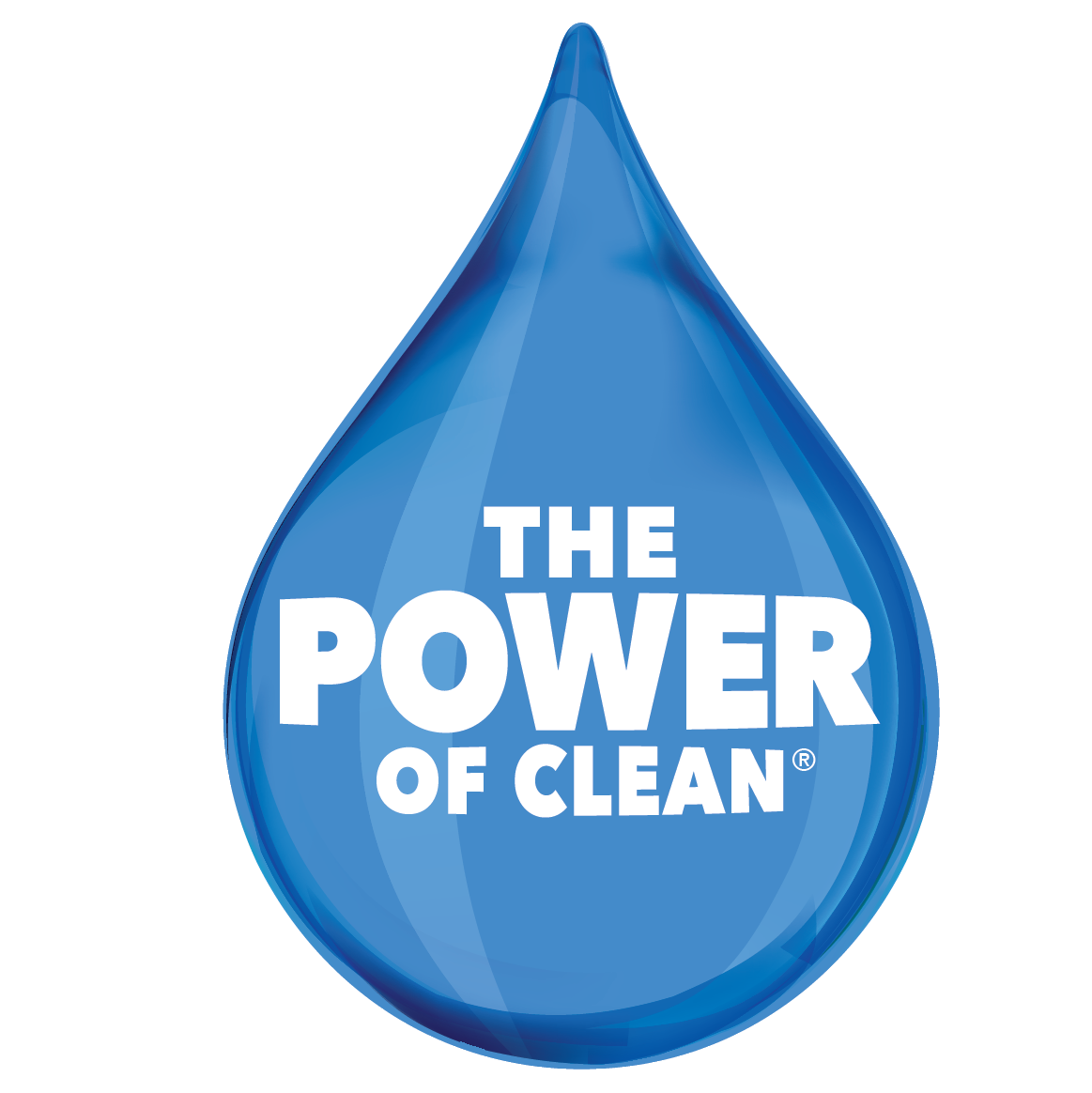 Improve Patient and Staff Safety

By implementing effective cleaning and disinfecting protocols within your healthcare facility, you can ensure a safer environment for patients, family/guests, and clinical staff.

Reduce Infections

Our 5 Pillars of Safety strategy helps reduce Healthcare Acquired Infections (HAI) incidences by focusing on hand hygiene, process, measurement, augmentation, and emerging solutions.

Use Data to Enhance the Patient Experience

Our strategic partnership with Press Ganey allows us to better understand the voice of the patient. By analyzing data, we develop key learnings and effective best practices.

Improve Patient Satisfaction and HCAHPS

Trust our team of patient experience managers to support environmental services. Their expertise has increased HCAHPS scores by 9%, sometimes more.

Cleaning Industry Management Standard (CIMS) certified

We were the first to earn CIMS certification from the International Sanitary Supply Association (ISSA) in 2009 and have continued to pass every year since. We've also been awarded CIMS Green Building (CIMS GB) for over ten years.
Services We Offer
Get the support you need to deliver high-value care across your healthcare organization sustainably.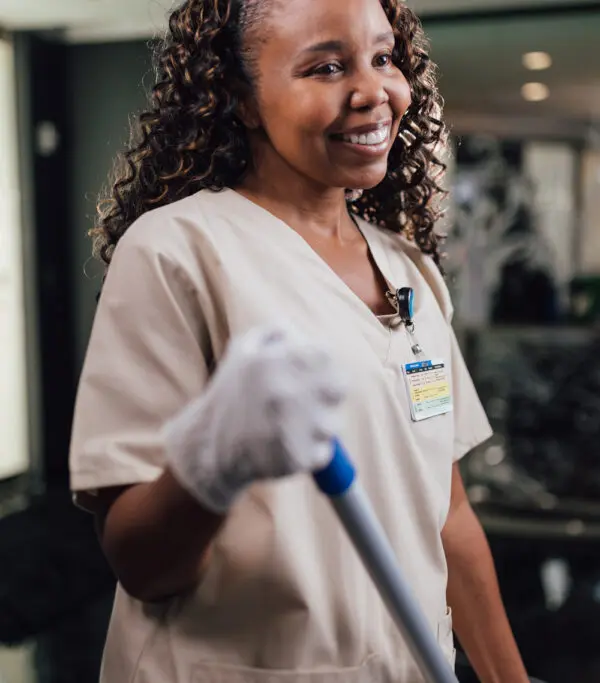 Research & Resources
Explore the latest in Environmental Services Research and Industry Thought Leadership.
Solutions For You
Explore solutions for a variety of care settings. Whether you need support at your central hub, off-site facilities or children's locations, we have a program to support you.
Explore Solutions
Business Inquiries
Let's Talk About the Right Solution for Your Organization
Get in touch to discuss how Crothall Healthcare's services and solutions can help your healthcare organization exceed its goals. You'll learn more about:
The transparency we bring to outsourced support services
How we design customized solutions for your unique needs
The technology and innovation Crothall delivers across all our services