Healthcare Technology Solutions Ready to Kick Off New Imaging Engineer Training Program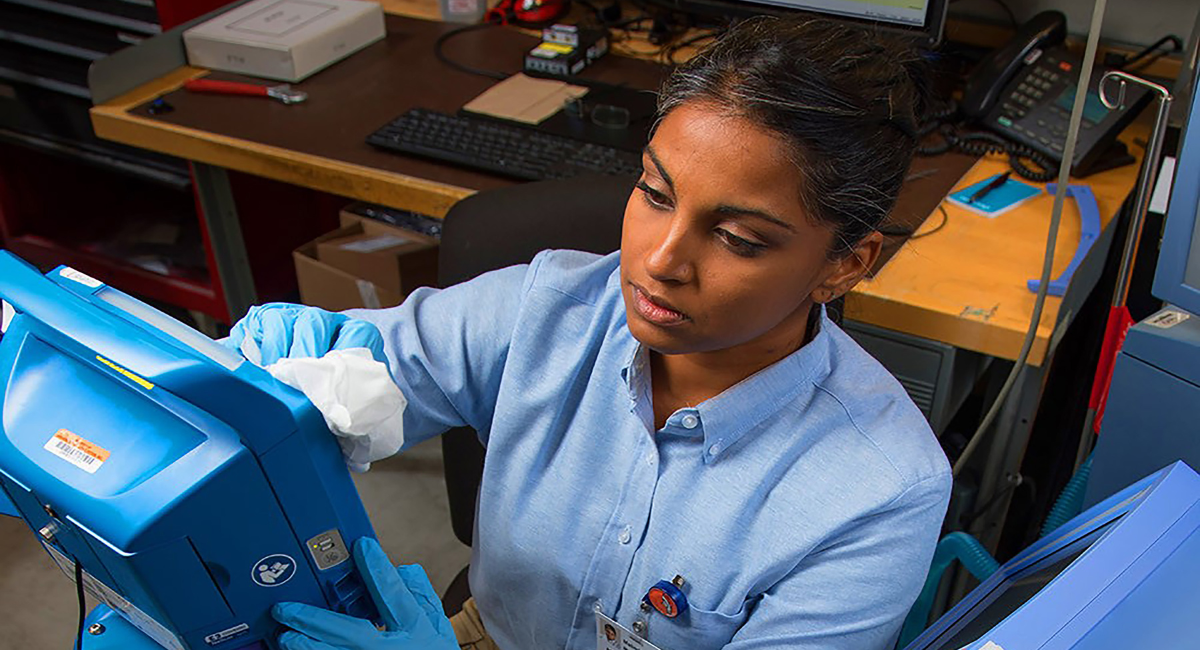 Among the shortages of key personnel facing the US healthcare industry is a need for qualified imaging engineers to service the vast and growing amount of medical imaging equipment in US hospitals and Imaging centers. To help solve this issue, Crothall's Healthcare Technology Solutions (HTS) division has developed and piloted a training program designed to help its own biomedical technicians (BMETs) enhance their careers by training to become imaging engineers.
Crothall's training platform offers BMETs the opportunity to advance their careers while investing in ways to address the talent shortage and improve efficiency. Identifying and training people with different roles enables Crothall a unique opportunity to make its in-house and regional teams more flexible.
The program can help solve two critical issues: a labor shortage of qualified engineers that is adding significant costs to any hospital needing repairs to sophisticated medical equipment.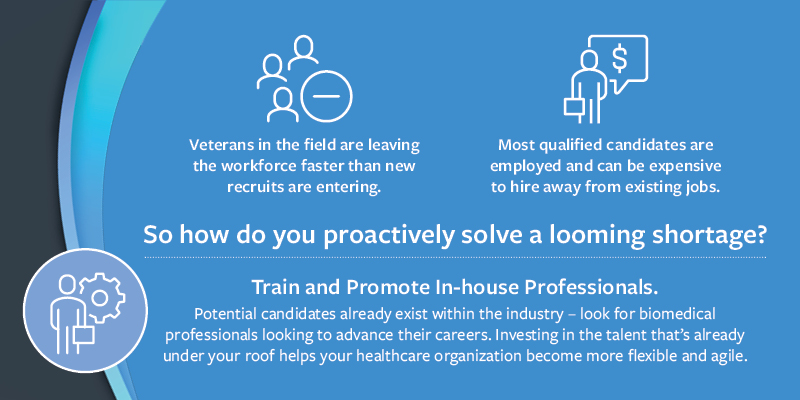 "Many of the industry's experienced Imaging engineers have started to retire," says Raymond Chong, HTS' Director of National Imaging. "As more healthcare facilities are built and more equipment is installed, there are a lot of openings for qualified engineers. We see an opportunity to be proactive by identifying and training our own people. Providing this new career growth path not only boosts morale and retention but saves our valued customers time and money by allowing Crothall to be more agile in our response to the changing Healthcare manpower needs."
The labor shortage right now means that hospitals nationwide are paying significant sums to repair equipment, and on-site Imaging engineers should be able to reduce those costs. With some original equipment manufacturers' (OEM) T&M rates of nearly $1000/hour (standard), it can cost between $5,000 to $30,000 and more for labor alone to repair one piece of equipment. Some hospitals have contracts with OEMs for repairs on a single system that reach close to $200,000 annually.
HTS leaders believe its size and resources give it an advantage compared with other organizations. Crothall employs a significant number of biomedical technicians across the country, so it can generate a high number of qualified candidates in-house who already have a strong base of knowledge.
"It is important to remember that a BMET must have a strong technical foundation of skills to begin with, so those chosen for the Imaging training program are not starting from scratch.  This provides the advantage of a reduced learning curve to transition to an imaging engineer," Chong said.
How Demetri Macris Transitioned to an Imaging Engineer
After graduating from DeVry University in 2018, Demetri Macris landed a job as a biomedical technician with Crothall's Healthcare Technology Solutions division working at St. Peter's University Hospital in Brunswick, New Jersey.
After initially servicing daily work orders for pumps and other essential medical equipment, Demetri began accompanying a Crothall imaging engineer on service calls. The engineer showed him how to repair imaging equipment, and he quickly realized that this was the field he wanted to pursue. After a few months, Demetri was confident that he had found his calling.
"I realized that imaging equipment presented the challenge I was looking for and was the next step on my career path," Macris said.
He knew more formal training was needed to achieve this goal. The training began shortly after receiving a transfer to work at New York City Health + Hospitals in April 2021. He was certified as an imaging engineer after taking a two-week training course in October 2021. He completed X-ray training in February 2022 and received additional training for Carestream portable X-ray machines and General Electric CT machines later in the year.
Now based at Lincoln Medical Center in the Bronx, N.Y., Demetri services and repairs imaging equipment there as well as nearby clinics operated by the hospital. As an Imaging Specialist I, he focuses primarily on X-ray equipment and assists with cardiac catheterization (Cath) labs, CT, and C-Arms.
While he holds a Master's degree in Business Administration with a concentration in health sciences, Macris intends to focus on a career in medical imaging equipment. Now trained to repair all imaging equipment except for MRIs and nuclear medical equipment, he plans to receive additional training to repair this equipment and advance his career further.
"Servicing medical imaging equipment is very rewarding work," he said. "I like the challenge of working on complex medical equipment and getting it back into service so patients can receive the treatment they need."
How the Training Will Work
HTS leaders continue to utilize their relationships with 3rd party/OEM National Training Centers to receive comprehensive training on all modalities. Crothall has national agreements with several medical equipment vendors/OEMs to source parts, so it can build on these relationships to send employees to their 3rd party /OEM National Training Centers.
Each person selected for the training program receives the same core foundational training as prerequisites to the more in-depth training. All other courses will be tailored to what would be most beneficial to the healthcare organization they serve and the unique needs of directors in each region. Total training to transition from a BMET to an entry-level ISE takes several months to a year to complete.
"We want the training for each individual to be tailored to meet the needs of a specific health system, site, or install base of medical equipment in a region," said Chong.
The intent is for Crothall's on-site Directors and its Regional Support Specialists, to identify and recommend ideal candidates for development. While candidates need to be technically competent and have a strong work ethic, they also need strong soft skills in communication. Imaging engineers speak often with medical staff and hospital management, so they need to be able to explain the impact of any equipment problems and servicing needs in a high-pressure environment. Although technical and soft skills go a long way in identifying ideal candidates for the program, associates who show ambition or consistently go above and beyond expectations and are interested in furthering their careers quickly rise to the top.
How to Find Out More
Resources are now available for Directors, Regional Support Specialists, and others interested in identifying candidates for the program. These resources include the BMET to ISE Training Process and the BMET to ISE Training Application. For more information on our training program, reach out to our dedicated recruitment team.
Business Inquiries
Let's Talk About the Right Solution for Your Organization
Get in touch to discuss how Crothall Healthcare's services and solutions can help your healthcare organization exceed its goals. You'll learn more about:
The transparency we bring to outsourced support services
How we design customized solutions for your unique needs
The technology and innovation Crothall delivers across all our services