Recently, the Crothall EVS team at Englewood Hospital in New Jersey was honored with the Friends of Nursing Award at an annual award ceremony! The Friends of Nursing Award recognizes non-clinical hospital teams for their outstanding partnership with the hospital's nursing team. Our EVS team was nominated for this award by several different units due to their exceptional collaboration and the positive impact they have had on the nursing department.
The award was accepted on behalf of the EVS team by Luis Chavez, Director of EVS at Englewood Hospital. Chavez has been working with Crothall Healthcare for nearly 20 years and came to Englewood Hospital four years ago. Under then-Director, Peter Lucey, Chavez learned how to work effectively with the hospital's nursing department. He credits the strong relationship between the two departments to the EVS team's commitment to supporting the nurses, which shows in their consistent open communication.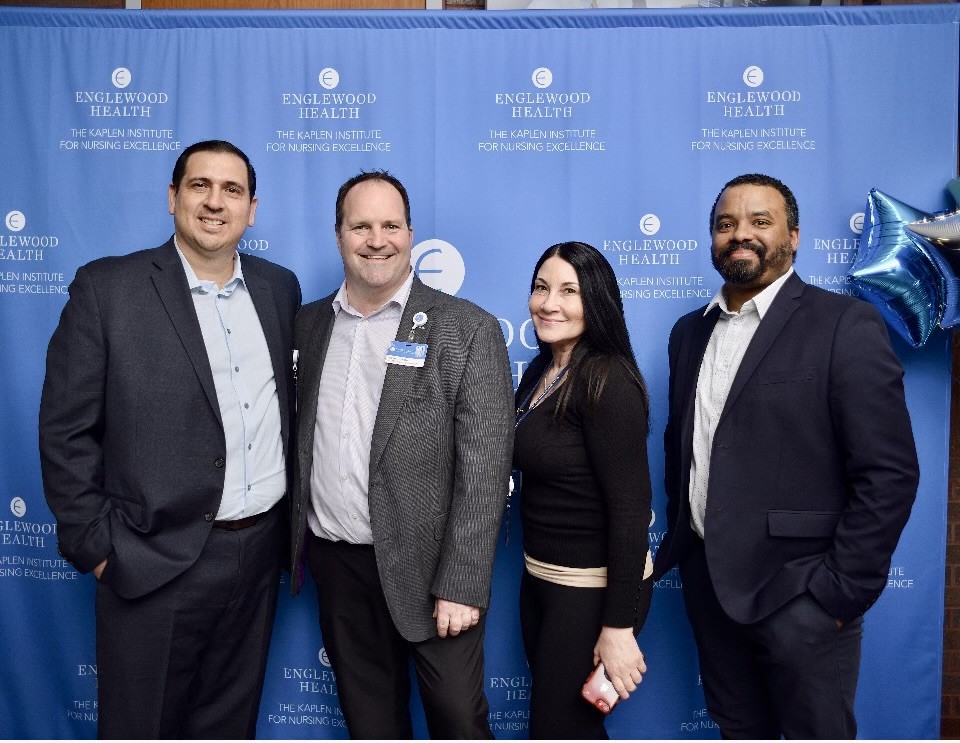 The EVS team encountered their biggest challenge during the height of the COVID-19 pandemic. Amidst the overwhelming uncertainty and concern, the EVS team worked harder than ever to ensure the safety of patients and their clinical coworkers. They communicated regularly with the nurses to develop solutions and provide patient rooms that were frequently disinfected and terminally cleaned before every admission, often providing friendly human contact when family and friends were still refused entrance to hospitals. They were also thoroughly familiar with the CDC disinfection recommendations for COVID-19 throughout the hospital and were able and willing to speak with inspectors, allowing the nurses to prioritize patients.
This level of collaboration has continued as COVID wanes, exemplifying just the sort of partnership we aim to cement with our clinical coworkers. "We always find a way to create solutions that are beneficial for both EVS and Nurses," Chavez said. Part of doing this, he shared, is to make a point of introducing himself and new EVS team leaders to the nursing department, establishing channels of communication that allow them to effectively function as a team. According to Chavez, this practice leads the team to better collaborate on strategies that keep nurses and patients safe, create better patient experiences, and lighten the load for nurses.
"EVS involves everyone," Chavez concluded, "So we all have to work as a team." This rings especially true in response to this recognition. The hope is that all frontline team members continue to build strong working relationships with nurses so that we can continue to prioritize support for our patients, their caregivers, clinical coworkers, and the community.
Congratulations once again to Englewood Hospital EVS for this distinction!
Business Inquiries
Let's Talk About the Right Solution for Your Organization
Get in touch to discuss how Crothall Healthcare's services and solutions can help your healthcare organization exceed its goals. You'll learn more about:
The transparency we bring to outsourced support services
How we design customized solutions for your unique needs
The technology and innovation Crothall delivers across all our services