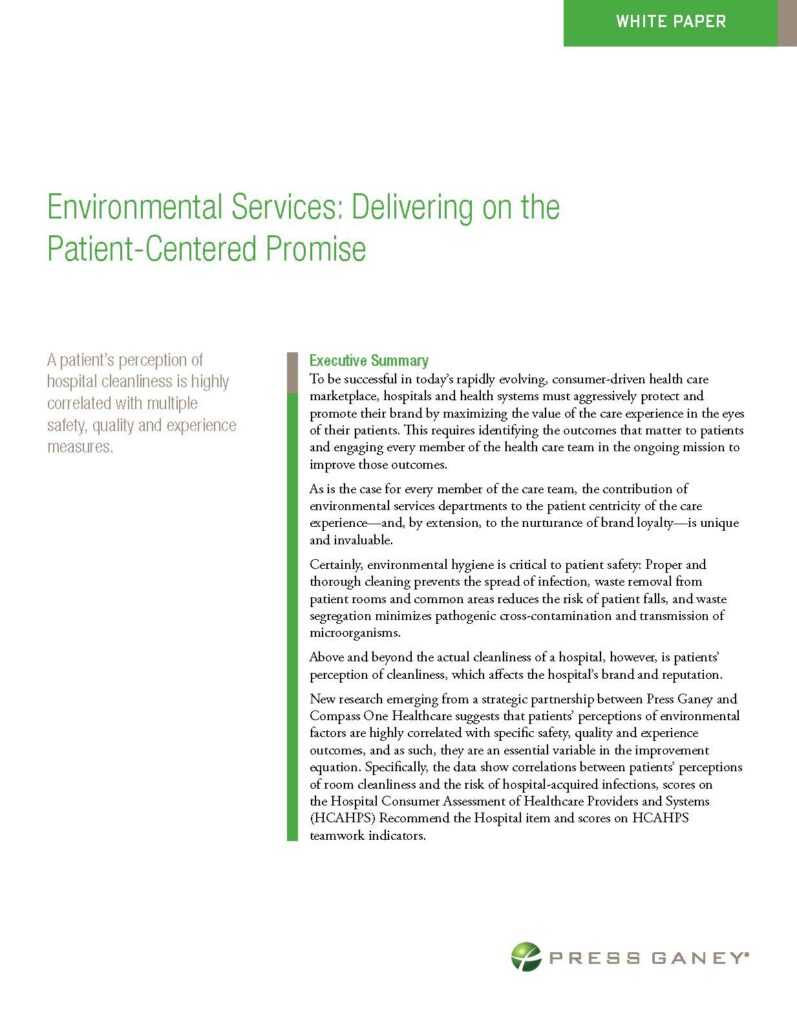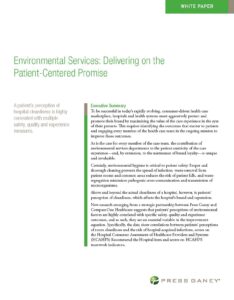 To be successful in today's rapidly evolving, consumer-driven health care marketplace, hospitals and health systems must aggressively protect and promote their brand by maximizing the value of the care experience in the eyes of their patients. This requires identifying the outcomes that matter to patients and engaging every member of the health care team in the ongoing mission to improve those outcomes.
As is the case for every member of the care team, the contribution of environmental services departments to the patient centricity of the care experience—and, by extension, to the nurturance of brand loyalty—is unique and invaluable.
Certainly, environmental hygiene is critical to patient safety: Proper and thorough cleaning prevents the spread of infection, waste removal from patient rooms and common areas reduces the risk of patient falls, and waste segregation minimizes pathogenic cross-contamination and transmission of microorganisms.
Business Inquiries
Let's Talk About the Right Solution for Your Organization
Get in touch to discuss how Crothall Healthcare's services and solutions can help your healthcare organization exceed its goals. You'll learn more about:
The transparency we bring to outsourced support services
How we design customized solutions for your unique needs
The technology and innovation Crothall delivers across all our services