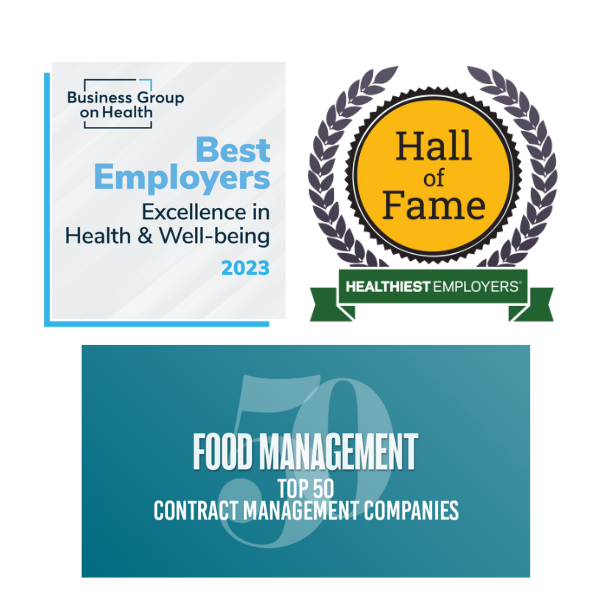 We are proud to announce Compass Group has once again been recognized by Business Group on Health as Best Employer for Excellence in Health and Well-Being!
This award recognizes our ongoing commitment to supporting our Associates with innovative and inclusive benefits like telehealth and same-day pay. The continued efforts of our Total Rewards team play a critical role in inspiring our Associates to choose Compass Group to grow their career for life. Read the full story here.
Additionally, Compass Group was recently inducted into Springbuk's Healthiest Employers Hall of Fame. Together, these awards recognize not only our dedication to maintaining a healthy and positive work environment but also how long we've consistently demonstrated these values.
And, thanks to every Associate's hard work and dedication in every sector, Compass Group once again landed the No. 1 spot on Food Management's list of Top 50 Contract Management Companies.
We hope you will join us in celebrating these achievements as we, together, continue striving for excellence in everything we do.
Business Inquiries
Let's Talk About the Right Solution for Your Organization
Get in touch to discuss how Crothall Healthcare's services and solutions can help your healthcare organization exceed its goals. You'll learn more about:
The transparency we bring to outsourced support services
How we design customized solutions for your unique needs
The technology and innovation Crothall delivers across all our services